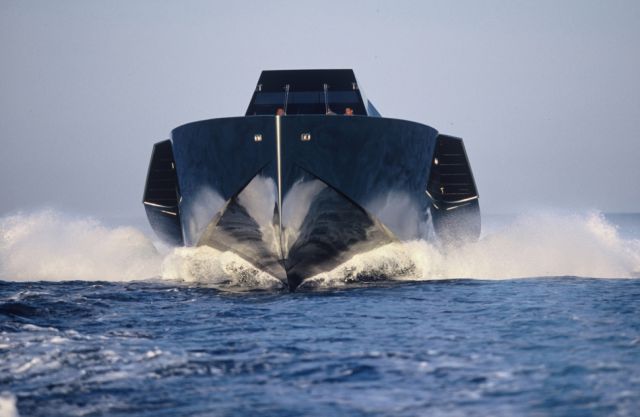 Meet the

Wally 118 Wallypower

yacht

. This technical wonder with a composite hull and

black glass

panels provides a unique combination of a luxurious interior and shapes of a special tactics vessel. The most expensive

version of

118 Wallypower is propelled by three gas turbines with the total power output of 16,800 horsepower and its

price

is $33

million dollars

.